Downtime happens.

Get notified
Downtime happens even to the best of us. But it's important to know it before customers are affected

Email

SMS

Voice call

Twitter

Slack

Zapier

Pager Duty

Splunk On-Call

Telegram

Webhooks

Discord

Pushbullet

E-mail to SMS

Microsoft Teams

Google Chat

Pushover
Showcase your service
uptime with the
Statuspage
Show your website visitors and (potentional) customers how your service is reliable to build a trust with them.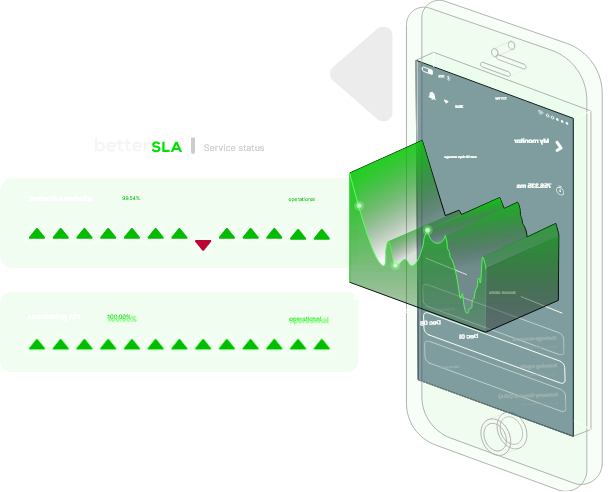 Get your
FREE account

now,
50 monitors included !
No credit card required!